We slowly forget about the pandemic restrictions and start planning holiday trips - we browse the pages in search of favorable offers, together with the family we discuss plans and destinations, and in the eyes of our imagination we see how, after a whole year of turmoil related to the pandemic - we will have time to rest!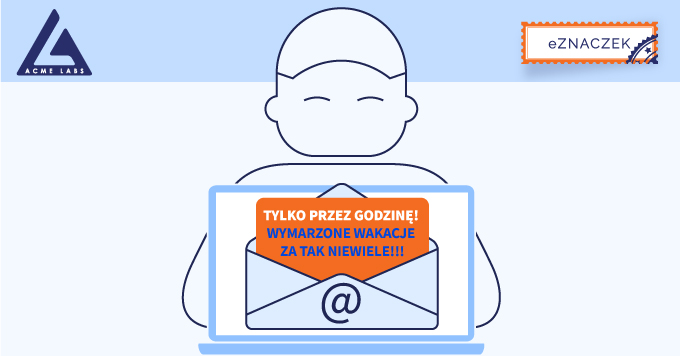 Sounds like a perfect script, right? There is also another side for which this is a fairy-tale-like plan: for a thief who lurks for a moment of your inattention or dormant vigilance. Today we will present what you should be careful about when planning your next summer trip and what are the risks that await us when booking the desired vacation.
ATTRACTIVE OFFER - always carefully check the sender's e-mail address, the address of the website to which the offer is directed and the website domain. Often, very attractive offers are labeled with a 'post-pandemic' tag and the offers can be used as part of a phishing scenario. It is best to check the information obtained in the message in another source - e.g. on the website of the travel agency. Phishig is still the method of online theft that will be particularly popular in 2021. Our vigilance is dormant after the pandemic: an extremely cheap offer on attractive terms can be easily justified by the desire to return the tourism industry to the pre-pandemic era. That is why you absolutely need to take additional security measures.
QUICK PAYMENT - you have booked your accommodation and now it's time to book your flight and rent a car! Only the last money transfer and you think you got it all... or... something you have doubts about? Perhaps the website does not look professional, does not have the 'https' in front of the address or is loading suspiciously slow? Contact the travel agency directly and make sure that there is in reality such an offer. Thanks to this, you will be sure that your money will actually reach a safe place and you will have a well-deserved vacation, not trying to unscrew the consequences of falling victim to an internet scam.
Have you had the opportunity to come across holiday, suspiciously attractive offers? Share your experiences with us!